Timeline of COVID-19 outbreak

Below you will find a detailed timeline of news related to the COVID-19 outbreak. Where possible, dates according scientific findings are prioritized because we have noticed conflicting or incorrect timelines elsewhere.
Click on the input box to select and jump to a specific date.




Spain broke its record on single-day deaths again 31 March, 2020





There are 787,932 cases and 37,868 deaths worldwide. Spain has officially surpassed the number of cases in China when it added 7,846 cases today, bringing the total to 87,956 cases. The country has also broken its own single-day deaths record yesterday when it reports 913 deaths in the past 24 hours. Spain has been under nationwide lockdown since the 14 March and people are only allowed to go out to work, buy food and medicine, and taking care of sick relative.

The US has recorded its deadliest day from the outbreak after adding 633 deaths, bringing the total deaths to 3,176 people. The country also reports a rise of 21,317 cases, bringing the total cases to 164,388 people. Meanwhile, the World Bank has warned the domino effect of economic damage can plunge East Asia into poverty.

India reports 1,251 confirmed cases and 32 deaths. While the official statistics of coronavirus cases and deaths do not seem alarming, the effects from nationwide lockdown are. People are at risk of dying from starvation and police brutality has escalated. Travellers who are white are discriminated because they are seen as virus spreaders.

The WHO warns that the epidemic is far from over in the Asia-Pacific region and current measures are only buying time for some countries to prepare for more community-transmission. Takeshi Kasai, Regional Director for the Western Pacific of WHO said, "This is going to be a long-term battle and we cannot let down our guard…".

Italy records a rise of 4,050 cases and 812 deaths. These bring the total cases and deaths to 101,739 and 11,591 people, respectively. According to WHO, the nationwide lockdown and drastic measures may help the country to stabilize. Many are hoping that Italy will eventually be out of the woods from the coronavirus epidemic

Australia reports 4,550 confirmed cases and a rise of one death from yesterday, bringing total deaths to 18 people. Surprisingly, the age group that is most represented for coronavirus cases in Australia is the 25 to 29 years old. The reason for this is likely due to people of this age group is more likely to travel or party with returned travellers.

First royal and infant deaths 30 March, 2020





There are over 700,000 confirmed cases and more than 34,000 deaths from the coronavirus worldwide. The US is still leading the world in having the highest number of cases whereas Italy leads in terms of highest deaths from the virus. The US reports 143,071 cases of which 18,395 cases have been confirmed in the last 24 hours. Among the 2,513 deaths in the US is an infant from Chicago, which is the first one for the country.

Spain reports a single-day biggest rise in coronavirus deaths after recording 838 deaths overnight. There are 80,110 confirmed cases and the drastic lockdown measures have caused chaos in the country including leaving many people homeless. A Spanish royal, Princess Maria Teresa de Borbón-Parma have died from the coronavirus infection.

Syria reports their first coronavirus deaths. The country has 10 confirmed cases, 5 of which were recorded in the past 24 hours. Among the 10 cases, 3 people have died. Medics and officers said there are more cases but officials denied it.

Australia reports over 4,000 confirmed cases and 17 deaths. The government announces a $130 billion wage subsidies and expects millions of Australians to access a JobKeeper payment scheme for the next 6 months. Businesses will receive subsidy from the government to pay employees up to $1,500 every two weeks. Meanwhile, Western Australia has announced a 'hard' border closure.

Over 30,000 have died 29 March, 2020





There are 666,967 COVID-19 cases and over 30,000 deaths worldwide. In the US, there are more than 120,000 cases and 2,226 people have died from the coronavirus infections. The majority of the cases is from the New York state, which has over 50,000 cases. The US runs the biggest immigration detention centre and detainees have expressed their concerns on getting infected by COVID-19 and potentially end up dying from the disease.

Australia reports 3,969 cases, of which 386 cases or almost 10% of all cases came in the last 24 hours. The country has 16 deaths after reporting two new fatalities from yesterday. Prime minister Scott Morrison said not more than two people should gather in public places. He also said that retail stores remain open to allow people to shop for what they need in anticipation of possible shutdown of such stores. He said people should just shop and get out without browsing for a long time.

The UK has crossed the 1000-th death mark after adding 264 deaths from the coronavirus. The country has 17,355 confirmed cases. Prime minister Boris Johnson warned, "We know things will get worse before they get better …".

One of the worst affected countries in South East Asia, Malaysia, began a large-scale operation to clean its capital city, Kuala Lumpur, to guard against infections. The country has 2,320 cases and one death, and has been under lockdown since 18 March.

US cases exceed 100,000 28 March, 2020





There are 598,749 cases and 27,411 deaths worldwide. China confirmed cases have been higher than all other countries for months until being overtaken by the US and Italy. In the US, there has been 18,781 new cases from yesterday, bringing the total cases to 104,654 people. America reports a rise of 424 deaths in the past 24 hours, bringing the total deaths to 1,723 people.

The sharp rise in cases in the US is due to the government initially imposing restrictions on local governments and states in developing their own test kits. Samples for testing for the coronavirus were sent to the Centers for Disease Control and Prevention (CDC) in Atlanta, which unfortunately received defective test kits. Since the government lifted its ban on test kits, many private companies raced to develop such kits, which contribute to discovering an implosion of cases in the country. New Orleans is a new hot spot of cases.

Italy has a record rise of 919 deaths in the past 24 hours, bringing total deaths to 9,134 cases. The country reports a total of 86,498 confirmed cases, which has surpassed China by 5,100 cases. According to Silvio Brusaferro, president of National Health Institute, the infection curve seems to be flattening.

Australia has 3,573 cases and 14 deaths. The latest death was from a 91-year-old. The median age for infections is 48 years old in Australia. The country has stepped up its social distancing measures by imposing fines and closing beaches.

Brunei reports its first coronavirus death from a 64-year-old man. The country only has 115 cases so far.

Cases in the US has surpassed China 27 March, 2020





There are over half a million COVID-19 cases and almost 25,000 deaths worldwide. Today is the first day the US confirmed cases has surpassed China after it added a massive 16,820 new cases. America officially has the highest number of cases in the world. In total, the US has 86,043 cases and it has 1304 deaths, which is about 40% of China's deaths from the coronavirus. A large number of cases are in densely populated cities such as New York and New Orleans. The New York's hospital system was about to be overwhelmed as the number of hospitalizations jumped 40% from the previous day.

Italy and Spain top the chart of the countries with the most deaths from the coronavirus. There are 8215 and 4365 deaths in Italy and Spain, respectively. Italy has 80,589 cases, which almost surpass China whereas Spain has 57,786 cases. In France, where there are 29,290 cases and 1697 deaths, over 225,000 people were fined for not observing the lockdown rules.

Refugees in Syria are vulnerable to potential coronavirus outbreak and efforts have been made to sanitise their camps and classrooms.

The UK reports 11,840 cases and 580 deaths. 115 deaths were recorded in the past 24 hours. The public has shown its support to the National Health Service (NHS) with a round of applause from balconies, windows and doorways.

In Australia, there are 3143 confirmed cases and 13 deaths. Community transmission in Victoria has jumped to a total of 16 cases. There have been reports of dentists prescribing hydroxychloroquine, an unproven drug against COVID-19, and caused drug regulators to step in to ban such prescriptions unless it is used for arthritis or malaria. The Australian ASX200 has plunged again to 5.3% to finish the day.

Almost half a million cases 26 March, 2020





All over the world there are 473,234 confirmed cases and 21,345 deaths. Prince Charles has tested positive for the virus but remains in good health. The prince and the duchess are now self-isolating in Scotland. The UK has 9,667 cases and 465 deaths. A man in England, Andy Hardwick, made a video (see below) on coronavirus symptoms. Andy is 51-year-old and normally fit, visiting the gym several times a week and only suffers from asthma once in a while. In his video, he explained, "… you don't want to talk, you get shortness of breath if you move around, and you don't want to lift your head off a pillow ...".

The US has passed a coronavirus emergency cash bill through the Senate, which is a $2 trillion package. This amounts to half the country's $4 trillion annual federal budget, which is the largest rescue package in history for the US. The country has 69,223 confirmed cases and 1,054 deaths. The Trump's administration has been criticised for its slow initial reaction when dealing with the outbreak. Meanwhile, gun sales have increased in the country.

Spain reports 3,647 people have died after being infected, which is more deaths from the coronavirus than China. In the past 24 hours alone, they reported 656 deaths. Spain has requested for NATO humanitarian help to combat the infections. The country reports 49,515 confirmed cases. A doctor in Spain explained in a video (see below) on the dire situation as infections skyrocketed and resulted in those infected and over 65 years old had their respirators removed.

Australia reports 2,799 cases and 12 deaths. In Western Australia, a man in his 70s and linked to the Ruby Princess had fainted and found dead after about a day from seeking medical help. Further restrictions have been imposed such as in Victoria where more non-essential businesses have been being ordered to close. A comprehensive list of what the restrictions are in Victoria can be found here.

Death tolls surpassed 400,000 25 March, 2020





There are 424,354 confirmed cases and 18,963 deaths globally. 1.3 billion Indians are under complete lockdown as India joined the other countries to quarantine its citizens. Prime Minister Narendra Modi warned a complete lockdown is necessary or else many families will be destroyed forever.

Daily infections have dropped in Italy thanks to drastic lockdown measures but the impact to their economy is devastating. Emergency chief Angelo Borrelli said the true number of cases may be 10 times the official statistics. Italy has 69,176 cases and 6,820 deaths.

The US reports the first known child death under 18 years old. The US has 55,242 confirmed cases and 801 deaths. President Trump rejects the idea of a total lockdown for the country and said, "We lose thousands and thousands of people per year to the flu. We don't turn the country off, … We lose thousands of people per year to automobile accidents."

Australia has extended their restriction measures to shutdown weddings, funerals and birthday parties. Prime minister Scott Morrison said, "… funerals can have no more than 10 persons observing the rites …". NSW coronavirus cases went beyond 1000 people. The country has 2396 cases and 8 deaths.

New Zealand has declared national state of emergency as the country prepares for lockdown. The country took the drastic measure while having only 205 cases and no deaths.

1 in 5 people under lockdown worldwide 24 March, 2020





About 1 in 5 people are under lockdown globally as the cases grow to 382,536 people and 16,605 fatalities. UK is now under lockdown and the country has 6,724 cases and 335 deaths. In the UK, even the way people exercise is regulated to prevent further transmission of the virus.

The US reports 46,443 confirmed cases and 610 deaths. Medical experts want a longer shutdown but President Trump had a different idea. He wants the US economy to resume soon and said, "I didn't say a week … I said soon. But it's not going to be three or four months."

China will lift Wuhan lockdown on April 8. Wuhan has been under quarantined since Jan 23. President Xi Jinping is giving the impression that the country has gone through the worse and on the road to recovery. China reports 81,177 cases and 3,277 deaths. An article in Bloomberg titled, "China Sacrifices a Province to Save the World From Coronavirus" praised China heroic efforts. Meanwhile death tolls are mounting elsewhere in the world.

Italy reports 63,928 cases and 6,078 deaths and, while daily infections have dropped a little, the trend of ongoing cases shows Italy will soon overtake China on total confirmed cases. Already, the number of people who have died from the coronavirus in Italy is the highest in the world. Two days ago, a horrific picture of a man lying unconscious near a bus stop on a road in Rome went viral.

In NSW, Australia, there has been a huge spike of 149 cases, bringing the total for the state to 818 cases. In total, the country has 2,043 cases and 8 deaths. The Health Minister plans to double the number of ventilators available in hospitals and increase the number of intensive care nurses.

Warning signs of a new Cold War 23 March, 2020





There are 339,918 confirmed cases and 14,726 deaths worldwide. The US reports 35,224 cases, of which 8477 are new cases. The country also has 131 new deaths, bringing the total deaths to 471 people. National security and public health experts warned the US and China may be heading into a new Cold War. President Trump is calling the "corona virus" a "Chinese virus" and blames Xi Jinping's government for hiding the true scale of the Wuhan outbreak, which has led to a pandemic.

There has been discussion by the International Olympic Committee to postpone the Tokyo 2020 Olympics to year 2021 due to the coronavirus pandemic. Canada is the first country to openly warns that it will not send its athletes to the coming Olympics unless it is postponed for a year.

The government in Italy shuts all non-essential businesses and bans any movement inside the country. Italy has 59,138 cases and 5,476 deaths.

Australia is deep in the planning stage for a shutdown and there have been plenty of discussions to move face-to-face classes to online learning. The country reports 1,642 cases and 7 deaths.

UK reports 5,745 cases and 282 deaths, and the country could face Italy-style lockdown. Boris Johnson said social distancing measures have been ignored by some people.

New Zealand will impose self-isolation and shut all non-essential services, schools and offices in the next 48 hours. The country has 102 cases but no death.

China continues to show new cases 22 March, 2020





There are 308,872 confirmed cases and 13,075 deaths worldwide. In the US, there has been a dramatic increase in cases putting the country in the top 3 for countries ranked by confirmed cases. Overnight, the country reports an increase of 7,123 cases and 80 new deaths. These bring the total of cases to 26,747 and 340 deaths. At least 80 million Americans are under virtual lockdown.

The Vice President, Mike Pence, has tested negative for the coronavirus. There is an urgency for more medical supplies such as N-95 masks.

China has ended its streak of no new cases when it reports 44 cases in the past 24 hours.

In Australia, the total confirmed cases climb to 1,349 and there are 7 deaths. The government has ordered many businesses to close such as clubs, hotels, pubs, cinemas, casinos and restaurants. South Australia and Western Australia have announced closing of borders. However, most schools remain open in the country.

Italy has ordered all but the most essential business services to close for almost 2 weeks. The country reports 53,578 cases and 4,825 deaths. The prime minister, Giuseppe Conte, said this is the worst crisis the country faces since the WWII.

In Iran, President Hassan Rouhani, expects social distancing measures to be eased in the coming two to three weeks. The president is trying to balance a public health crisis and maintaining economic stability. The country reports 20,610 cases and 1,556 deaths.

Record high deaths in Europe 21 March, 2020





In Europe, Italy is leading the number of deaths from the coronavirus and reports a record high single-day 627 deaths. This brings total deaths to 4,032 in Italy and the country has 47,021 confirmed cases. The Army deployed in northern Italy has been overwhelmed with tasks such as moving bodies for funeral services and helping police to lockdown its citizens. A lockdown may be necessary in Germany depending on how people behave this weekend. Germany has 19,848 cases and 68 deaths.

Spain is the second country in Europe to report more than 1,000 deaths from the coronavirus. The country has 21,571 cases and 1,093 deaths. The European Commission has triggered the "general escape clause" to allow running big deficits to respond to a crisis.

In UK, pubs, bars, restaurants and many other public places have been ordered to close by Boris Johnson. The government will cover 80% of workers' salaries. As the Queen is leaving for Windsor Castle, a junior doctor shares his experience helping people on the frontline.

The US has almost 20,000 confirmed cases. The country reports 19,624 cases and 260 deaths. It is anticipated that 20% of the population will be ordered to stay indoor.

Singapore reports its first coronavirus deaths. A woman, 75-year-old and a man, 64-year-old were victims of the coronavirus infections.

Thailand reports its single-day biggest jump in coronavirus cases. The country has 411 cases and 1 death.

More than 10,000 deaths worldwide 20 March, 2020





There are 245,561 confirmed cases and 10,043 deaths, globally. The US has 14,250 cases and 205 deaths. On Thursday, the Washington state reported 8 more deaths, bring the total to 74, which is the highest among all states. President Trump will cancel in person meeting of G7 leaders at Camp David and will schedule for a remote meeting instead. The global economy is already on recession but perhaps we should follow the actor, Matthew McConaughey's advice to make the best of out of this situation.

The UK has a jump of 25% more cases in a day, bringing the total cases to 3,269 and 144 deaths. The country has cut the interest rate to the lowest level ever (0.1%) and amid the crisis, Queen Elizabeth II leaves Buckingham Palace for Windsor Castle.

Italy has overtaken China in total number of deaths from the virus as they report 3405 fatalities. Italy has 41,035 confirmed cases, which is about half of China total cases of 80,974.

Australia has 756 confirmed cases and 6 deaths. The country is imposing social distancing regulations by demanding at least 4 square meters of space per person.

The first coronavirus case has been confirmed on the Isle of Man, which is an island between Britain and Ireland.

No new cases in Wuhan 19 March, 2020





For the first time since the outbreak, China reports no new cases of COVID-19 in Wuhan. The mainland China has 80,973 cases and 3,245 deaths.

While China outbreak seems to have reached a point of stabilization, Italy confronts the single-day highest death toll of 475 people. The Lombardy region, which is one of the worse-hit regions, reports 319 deaths in just one day. Despite nationwide lockdown, the country cases climb to 35,713 and to a total of 2,978 deaths. There are coffins waiting for burial lining up in churches.

US congressmen, Mario Diaz-Balart and Ben McAdams tested positive for the coronavirus. The US has 9,415 confirmed cases and 150 deaths, which moves the country up to position no. 6 for countries ranked by most confirmed cases. President trump is planning a $1 trillion package and the White House aims to send $2,000 to many Americans.

Prime minister Scott Morrison has declared Australia will close its borders to all visitors, except for citizens, permanent residents and their close family members. The travel ban on Australians is now at level 4 for the entire world, which is for an indefinite time period and unprecedented in history. Meanwhile, Tasmanians will quarantine themselves from mainland Australians. The country now has 636 cases and 6 deaths.

Iran will pardon 10,000 prisoners in honour of the country's new year. This should ease pressure on prisons as the country struggles with 17,361 cases and 1,135 deaths.

Costa Rica reports its first coronavirus death, an 87-year-old man. The country has 69 confirmed cases.

Dog tested positive and has died 18 March, 2020





There are almost 200,000 coronavirus cases and 8000 deaths worldwide. The WHO has urged for more aggressive action to combat the spread of infections in south east Asia. Malaysia has the highest number of cases (673 infected and 2 deaths) in south east Asia.

Hong Kong has 167 confirmed cases and 4 deaths. A 17-year-old Pomeranian dog passed away in Hong Kong after being tested positive for the coronavirus. The dog owner, a 60-year-old woman, has also tested positive but has recovered.

The US has 6,496 confirmed cases that are spread across all 50 states and 114 deaths. The White House is considering sending checks directly to its citizens to soften the economic impact. Las Vegas casinos to shut down amid the coronavirus outbreak.

Italy reports 345 new coronavirus deaths in the last 24 hours, bringing the total deaths to 2503 people. The total confirmed cases are 31,506 in the country. A doctor in Italy wrote an opinion article warning its country health care system may soon collapse.

US sanctions on Iran have made the outbreak worse than it should be for the country. Iran has 16,169 cases and 988 deaths that include government officials. However, many fear the real number of cases and deaths are much higher and not reported.

Australia reports its sixth death today and a total of 565 confirmed cases. Indoor gatherings of more than 100 people have been banned. Australia ASX share market drops 6.4%.

Turkey reports its first death from the coronavirus. The country has 98 cases and 1 death.

Kyrgyzstan reports its first three coronavirus cases who had recently travelled to Saudi Arabia.

EU will close all borders 17 March, 2020





There are over 180,000 coronavirus cases and more than 7000 deaths worldwide. Daily infection yesterday was 14,284 cases, which is set to overtake the highest daily infection ever recorded for the current outbreak. The US has 4,661 cases and 85 deaths. President Trump recommends people to avoid gatherings of more than 10 people and Americans should consider homeschooling their children during this difficult period.

The European Union will close its borders to all non-essential travels. French President Emmanuel Macron has banned all social events across the country including family gatherings. France suffers from 6,655 cases and 148 deaths. Germany has also imposed new restrictions on public life after reporting 7,272 confirmed cases and 17 deaths.

UK prime minister, Boris Johnson, said the British public should consider cutting down contact and travel, and avoid crowded places such as pubs and theatres, to avoid more deaths. The Grand National has been cancelled. The country has 1,553 confirmed cases and 56 deaths.

Italy is burdened with 27,980 confirmed cases and 2,158 deaths. As of yesterday, the age range of the dead ones was between 39- to 95-year-old. According to a report in Lake Garda, people hear ambulances taking sick ones to the hospital almost every 30 minutes.

Malaysia will impose nationwide lockdown starting from 18 to 31 March to prevent further transmission of the virus. The country has 566 cases and no deaths so far.

The reach of the coronavirus has spread as far as to Greenland, which reports their first case yesterday.

More deaths outside China than inside China 16 March, 2020





Worldwide, there are 169,774 cases and 6,526 deaths from the novel coronavirus. It is official that there are more cases and deaths outside China than inside China.

The US Centers for Disease Control (CDC) (CDC) suggests gatherings of 50 or more people to be cancelled for up to eight weeks. The US has 3,774 cases and 69 deaths so far. President Trump urged people not to engage in panic buying of basic supplies. Schools and restaurants in some states have closed. The US Federal Reserve will cut interest rate to near zero and will buy $700 billion in Treasury and mortgage-backed securities.

Turkey uused to be the only country in the middle east without any coronavirus case up till 11 Mar. The country had a jump of cases to 18 people. This is the biggest daily rise of cases for the country.

South Africa coronavirus cases rise to 61 in just 10 days since its first case. Scientists are increasingly worried for the nations in Africa due to their poorer health systems. Salim Abdool Karim, director of the Centre for the AIDS Programme of Research in South Africa said, "… I feel reasonably confident that we do not have widespread community spread that is undetected,…".

Italy has 368 new deaths in just the last 24 hours and 1,809 total deaths. The country has 24,747 cases so far.

Iranian President Hassan Rouhani said no quarantine despite experiencing more than 100 deaths yesterday and has a total of 724 deaths so far. The total confirmed cases in Iran is 13,938.

Argentina only has 46 cases and 2 deaths but are considering a 10-day lockdown.

Australia death toll from the coronavirus has risen to 5 people, all above the 70 years old.

Spain under lockdown 15 March, 2020





There are 157,300 confirmed coronavirus cases and 5,841 deaths in the world. Spain, the second most affected country by the coronavirus in Europe, has declared nationwide lockdown after the Prime Minister's wife tested positive. For two weeks, bars, restaurants, cafes and cinemas will be closed, and people should stay at home. The country has 6393 cases and 196 deaths.

UK prime minister Boris Johnson calls for national effort to limit the transmission of COVID-19 amid doubling of deaths in the past 24 hours. The country has 1143 cases and 21 deaths.

President Trump tested negative for the coronavirus but he was criticised for his administration inactive response to the crisis. The US has 2952 confirmed cases and 57 deaths.

All who arrive in Australia are required to self isolate for 14 days. Australia cases have climbed to 272 and no change in the number of deaths i.e. 3 fatalities.

The international travel industry is facing shutdown as countries introduce travel bans and isolation requirements.

US conspiracy against China 14 March, 2020





Worldwide there are 146,658 confirmed coronavirus cases and 5,465 deaths. The US cases climbed to 2,176 and 47 deaths. President Trump has declared a national emergency to combat the virus. The UK may be added to the travel ban list in the US. Meanwhile, a Chinese official, Zhao Lijian, speculated it was the US Army that brought the disease to Wuhan.

Busy streets in Bologna and Milan are now empty and look like disaster movie scenes as Italy struggles with 17,660 coronavirus cases and 1,266 deaths, which are the highest outside of China.

South Korea has 8,086 confirmed cases and 72 deaths, and thousands of cases are linked to the Shincheonji Church.

Iran cases jump to 12,364 and 541 deaths. According to a semi-official Fars news agency, Brig. Gen. Nasser Shabani, a commander in Iran's Revolutionary Guard Corps, was among the dead ones.

Australia's Home Affairs Peter Dutton tested positive for the coronavirus as the country has cases rise to 200 and still 3 deaths. Meanwhile the Prime Minister has suspended all non-essential gatherings of more than 500 people.

The International Monetary Fund has advised its staff to work from home after the first coronavirus case.

Quantitative easing is coming 13 March, 2020





On the first Friday the 13th in the year 2020, the world has 135,020 confirmed coronavirus cases and almost 5,000 people have died. The United States has 1,758 cases and 41 deaths. The S&P 500 plunged 7% after just opening on Thursday, which halted trading again due to so called 'circuit breaker'. The US Federal Reserve has promised to inject $1.5 trillion to financial markets. The Congress and the White House are finalising an economic rescue package.

It is unfortunate that the wife of the prime minister of Canada, Sophie Grégoire Trudeau, has tested positive for the coronavirus. Justin Trudeau, the prime minister of Canada, is now in self isolation. Canada has 158 confirmed cases and 1 death.

Italy death toll from the coronavirus exceeds the 1,000th mark. The country reports 15,385 cases and 1,016 deaths. Mortality rate for this country remains high at 6.6%.

United Nations is hit with the first coronavirus case coming from a female diplomat serving the Philippines mission. The Philippines mission is now under lockdown.

India reports the first coronavirus death of a 76 years old man who had returned from Saudi Arabia on the 29th Feb. India has a total of 74 confirmed cases.

The prime minister of UK, Boris Johnson, warned that more people will die from the coronavirus infections. The UK has 596 cases and 10 deaths but probably more than ten thousands of its citizens have already been infected. The FTSE 100 nosedived about 11%.

For the first time, South Korea reports more recoveries than new infections of the coronavirus. The country has 7979 confirmed cases and 68 deaths.

Mass graves in Iran can now be seen from satellite images while the country struggles to contain the outbreak. The country has 10075 cases and 429 deaths, but these official statistics cannot be trusted.

Tom Hanks tested positive in Australia 12 March, 2020





Australian government has announced a $17 billion stimulus package, which is almost 1% of the GDP, to cope with the coronavirus outbreak. The Australian shares plunged 7.36%, which is the second more than 7% fall this week. The country is also considering Europe travel ban. The country has 128 confirmed coronavirus cases and 4 deaths. Meanwhile, Tom Hanks and his wife, Rita Wilson, have tested positive for the coronavirus while filming in Australia.

WHO has finally declared the coronavirus outbreak as a pandemic after 118,000 cases in 114 countries, and 4,291 people have died. President Trump has announced that the US will suspend travel for 30 days from most of Europe to safeguard the interest of Americans. The US has 1,312 confirmed cases and 38 deaths. Residents in Detroit who have their water service disconnected will have it restored temporarily to reduce the threat of the coronavirus outbreak. Meanwhile, the N.B.A has suspended its season after a player tested positive for coronavirus.

Iran has 9,000 confirmed coronavirus cases and 354 deaths, which put their mortality rate at 3.9%. The virus has spread to every province in the country. Video has emerged on social media showing dead bodies waiting to be tested for coronavirus. The real number of cases is likely under reported.

Italy lockdown now includes closing of bars, restaurants, hairdressing and beauty salons. This is amid the battle against rising infections, which now has 12,462 cases. The total death is 827 deaths, which is a rise of 196 people from yesterday. The mortality rate based on current data is 6.6%.

South Korea has rolled out a 'trace, test, and treat' approach to combat the outbreak. The country has 7,869 cases and 80 deaths, which is suggestive that the officials may have controlled the situation since both cases and deaths have stabilised.

US exceeds 1000 cases 11 March, 2020





US confirmed coronavirus cases jump up 38% from yesterday to 1037 cases. The total death is also up to 28 people. Democratic presidential candidates Bernie Sanders and Joe Biden have both cancelled campaign rallies in Ohio. The New York state has called in the National Guard to deliver food and clean public places since it has one of the biggest cluster of coronavirus cases in the country.

The Bank of England has cut interest rates by 50 basis points while the nation struggles with 383 coronavirus cases and 6 deaths. Health minister Nadine Dorries tested positive for the coronavirus.

The whole of Italy 60 million population is under lockdown and confirmed cases surpass the 10,000th mark to 10,283 cases. The country also has the highest daily death rate of 168 people, bringing total death to 631 people. The population is particularly vulnerable due to its aging population and likely undetected transmission spreading as early as mid January.

90 new cases in South Korea has been linked to a call centre in Seoul. The country now has 7755 cases and 80 deaths.

Iran coronavirus cases climb to 8042 and 291 deaths. Many officials have been infected such as the health minister, Iraj Haririchi and vice president for women and family affairs, Massoumeh Ebtekar.

Turkey has its first coronavirus case. Prior to this announcement, Turkey is the only country in the Middle East without any case.

US stocks halted trading 10 March, 2020





The Grand Princess cruise ship, which is known to have at least 21 positive coronavirus cases, has docked in the port of Oakland, California. The ship carries 3,500 people and all passengers will be quarantined for 14 days. The total confirmed coronavirus cases in the US climbed to 754 cases and 26 deaths, which placed the US on the 8th place for countries with the most coronavirus cases. Oil prices plunged 25% and the US stocks halted trading after plunging 7%, likely an attempt to prevent further panic selling from crashing the market. It seems that many Wall Street analysts were wrong in their predictions that the US economy will be able to dodge the impact of the coronavirus. Meanwhile WHO Director-General Tedros Adhanom Ghebreyesus said, "… the threat of a pandemic has become very real" but "… could be controlled".

Italy has overtaken South Korea as the second most affected country in the world for confirmed coronavirus cases by a large rise of 1,845 cases, bringing its total to 9,220 cases and 463 deaths. Giuseppe Conte placed the entire country under lockdown saying, "there is no more time – our future is in our hands". He told people to stay at home and has banned all public gatherings.

South Korea has 7,513 confirmed cases and 58 deaths. The daily increase in cases has slowed and the health minister of the country is hopeful that the worst infection peak is over.

Iran confirmed coronavirus cases are 7,161 and 237 deaths. However, an article from The Atlantic considers the official statistics released by the Iranian as bogus given that a famous politician was among the early 400 cases. The true extent of cases should have been far reaching in the entire Iranian population.

Australians continue to panic as their major supermarkets, Coles and Woolworths, struggle to meet delivery requests. A few days earlier, three women were caught fighting over toilet rolls. Australia has 100 confirmed cases and 4 deaths.

President Xi Jinping visits Wuhan for the first time after the outbreak. Upon arrival, Xi went straight to the Huoshenshan Hospital. China has 80,756 confirmed cases and 3,136 deaths.

US stocks halted trading 9 March, 2020





There are now 110,055 confirmed coronavirus cases and 3825 deaths worldwide. Italy broke its own record in the rise of cases to 1,492 new cases today, bringing the total to 7,375 cases. It is alarming that the rise in deaths has gone up more than 50% from the previous day to a total of 366 deaths, which is almost 10% of all deaths worldwide. Italy is in chaos as people from the North tried to flee to the South amid lockdown. Italy has almost 10X more cases per capita than any other country.

Australia reports 76 confirmed cases and 4 deaths. Two schools in Sydney have confirmed coronavirus cases. Australia ASX200 share index market closed with a plunge of 7.33% today, which has been the worst trading day since the global financial crisis.

While infection rate has slowed in China, the country still holds the record for the highest number of deaths from coronavirus at 3119 people. More intense monitoring of Chinese citizens will continue as companies release face recognition technology to detect temperatures and recognizing those not wearing face masks.

A three-year-old child in Kerala, India, is one of the latest confirmed coronavirus cases in India. This country only has 40 cases, and many are anxious on the potential outbreak getting worse in a region with poorer health system.

South Korea total confirmed cases have risen to 7382 and total death is now at 50 people. Almost 64% of all cases have been linked to Shincheonji. A mysterious Patient No. 31 is thought to have infected many worshipers.

Iran has a rise of 49 new deaths, which is the highest for the country in a 24-hour period, bringing the total deaths from coronavirus to 194 people. The country struggles with 6566 confirmed cases, which is the fourth highest in the world.

A quarter of Italy under lockdown 8 March, 2020





Italy reports a rise of 1247 new cases today, bringing the total confirmed cases to 5883 and total deaths is now at 233 people, which translate to about 4% mortality rate. Italy prime minister, Giuseppe Conte, has officially locked down a quarter of its population in an attempt to prevent further spread of infection. Lombardy and multiple provinces are now under lockdown affecting about 16 million people. Pope Francis will deliver Angelus Prayer by livestream video.

The Xinjia Express Hotel in Quanzhou, Fujian, which has been turned into a coronavirus quarantine centre, has collapsed and killed at least 6 people. 20 people remain trapped in the hotel in south-eastern, China. The irony of this story is China has been trying to show its capability in construction by building a hospital to combat coronavirus in just 10 days but one of their hotels just collapsed. China has a total of 80,696 confirmed cases and 3,097 deaths, which is still the highest in the world. The number of new cases in China today is only 99, which suggest infections have been significantly curbed.

Video [0:31]. Coronavirus quarantine hotel in China collapses.

There are 439 confirmed cases in the US and 17 deaths, which means the mortality rate is about 4%, a number similar to Italy. The governor of New York has declared a state of emergency. In the Washington state, 14 out of 16 coronavirus deaths have been linked to Life Care Center in Seattle. The WHO calls the current situation as deeply concerning but refuses to acknowledge a pandemic. Michael Osterholm, the director of the Centre for Infectious Disease Research and Policy at Minnesota University said it is clear we are in a pandemic.

In South Korea, confirmed coronavirus cases have risen to a total of 7,134, and 50 deaths. The government will impose rationing of masks and urged factories to increase production, and restrict its export.

Iran confirmed cases have gone up to 5,823 cases and 145 deaths. Many popular sites frequented by tourists and pilgrims are now almost empty according to satellite images.

US cases in top 10 7 March, 2020





United States sits at 9th place for countries with the most confirmed cases. It has 338 cases and 14 deaths, which brings its mortality rate to about 4.1% but President Trump hunched the true rate is only a fraction of 1%. People in Seattle are adjusting to the outbreak such as students are now told to take online classes for up to several weeks. Stanford is cancelling classes. Meanwhile 21 out of 46 people tested positive for coronavirus in the cruise ship held in San Francisco.

There is growing anxiety on whether India, the second most populous country, is ready to handle the coronavirus outbreak. The country reports 31 cases so far and no death. Rumours and myths are rampant in the country such as the use of Vitamin C to protect against the virus.

South Korea has 6,767 confirmed cases, which is the most cases outside of China, and reports 44 deaths. The country recently had a row with Japan due to quarantine of all passengers arriving from South Korea. Tokyo 2020 Olympics is still a go ahead, which probably explains the drastic measure by the Japanese to screen out people travelling from South Korea.

Iranian health-policy experts in the US claimed that health policy in Iran, which is subservient to its politics is to be blamed for its failure to contain the outbreak more effectively. Iran has 4747 confirmed cases and 124 deaths, which is the third highest in the world.

The biggest daily rise of deaths from the coronavirus is today in Italy. 49 more people have died since yesterday, which brings the total death to 197 and a total of 4636 cases.

Trump had a hunch 6 March, 2020





United States President Trump had a hunch that the mortality rate of COVID-19 is lower than the WHO official statistic of about 3.4%, claiming it a false number. The mortality rate number he plucked out from the air is a fraction of 1%, which he thought was closer to the true situation. Many people are baffled as to why the president of the most power country on earth decided to hunch on the situation rather than relying on epidemiological data. The US has 233 confirmed cases and 12 deaths.

A cruise ship where a coronavirus victim had travelled was held in San Francisco and all passengers are tested for the virus. At least 35 people onboard the ship had relevant symptoms.

Greece is joining Italy to shutdown schools and universities, and prevent large public gathering following the WHO warning of local transmission. Greece has 31 confirmed cases but no deaths. Meanwhile Italy has an explosion of cases to 3858 cases and 148 deaths, which is the highest number of deaths outside of China. Parents in Italy are stressed out over the school shutdown.

China has banned consumption of wild animals. Bat, snake and pangolin have all been said as possible reservoir for COVID-19 but concrete evidence is lacking. While this is a good news in the sense that such wild animals should not be consumed, one has to wonder if this is a misdirection strategy to get the public focused into thinking the origin of the virus is indeed from such animals.

Bodies are piling up in Iran as the country struggles with 3,513 confirmed cases and 107 deaths. It is hard to observe traditional Islamic guidelines for burial due to precautions to prevent the outbreak getting out of control.

South Korea new coronavirus cases have surpassed China daily increase of new cases. South Korea has a rise of 518 cases, bringing the total to 6284 cases and 40 deaths.

A high school boy, who is the son of a health care worker in Australia, has tested positive for the coronavirus and caused the Epping Boys High School to shut down. Australia has 61 confirmed cases, 2 deaths and a basic supply crisis.

It is pandemic according to Germany 5 March, 2020





While WHO has not declared pandemic for the coronavirus outbreak, Germany's health minister, Jens Spahn, said we are already in a worldwide pandemic and the country has not reached peak cases yet. Germany has 262 confirmed cases but no deaths.

There are over 95,000 confirmed COVID-19 cases worldwide. While cases start to reach a plateau in mainland China, the rest of the world now has almost 15,000 cases and the trend has been a sharp upward curve.

India is planning to evacuate Indian pilgrims and students stranded in Iran. India has only 28 confirmed cases and no deaths whereas Iran is approaching 3,000 cases and has 92 deaths, which is the second worst hit country in terms of deaths from the coronavirus.

All schools and universities in Italy are closed until 15 March as the country becomes the worst affected one outside China, with 3,089 confirmed cases and 107 deaths. Popular sporting events such as Serie A football will be held behind closed doors until April.

South Korea has declared a "special care zone" in Gyeongsan to battle against the coronavirus. Gyeongsan has seen a spike in cases at nursing home. The country has 5,766 confirmed cases and 35 deaths, an increase of 7 deaths from yesterday.

In Australia, chief medical officer, Brendan Murphy warned millions could become infected over just several weeks in the worst case scenario. Meanwhile, Australia's health minister Brad Hazzard cautioned that young children are often super spreaders of respiratory illnesses. Panic buying in Australia continues and household items such as toilet paper and canned foods are hoarded by some people.

Panic buying of toilet paper 4 March, 2020





Some supermarkets in Australia are running low on toilet paper, canned foods and hand sanitiser after panic buying. Local retailer Woolworths said they will limit four packs of toilet paper per shopper.

Italy surpassed Iran as the worst affected countries in terms of deaths from coronavirus infections. Italy has 2502 confirmed cases and 79 deaths whereas Iran has 2336 cases and 77 deaths. The mortality rate of the two countries are similar at about 3.3%.

Just after South Korea announced war against the coronavirus outbreak, they experienced a surge of cases to 5328 in total, and standing still at 28 deaths, which is the same number as yesterday.

More countries such as Andorra, Argentina, Armenia and Morocco joined the list of countries with the novel coronavirus as they reported their first cases.

Central banks in the US and Australia have lowered interest rates but this may not save their economies.

Ireland has its second coronavirus case from a woman who has recently travelled from Italy.

Global fatalities exceed 3000 3 March, 2020





South Korea has declared "war" against the coronavirus as they battled with almost 5000 confirmed cases and has 28 deaths. The country population size is 51 million people, and hence 5000 infected cases equals to almost 0.01% of the population is affected. This is much higher than the percentage of infected people in China of about 0.006%.

The US has more than 100 confirmed cases and 6 deaths. A nursing home in Seattle is the core of the outbreak and four deaths have been linked to the Life Care Center. The age range of the 6 deaths is between 40s to 80s. President Trump may consider new travel restrictions.

In Australia, the Western Australia Health Department is preparing for the possibility of a local coronavirus outbreak after the first fatal case in Perth.

Iran is still the worst hit country outside China in terms of deaths as they reported a total of 66 deaths so far. The country only has 1501 cases, which is lower than South Korea at 4812 cases and Italy at 2036 cases. France, Germany and UK have planned to send medical supplies to Iran.

The number of infected cases in China has slowed but the rest of the world struggles to contain the outbreak.

Iran cases shot up 65% 2 March, 2020





Iran reported a rise of 65% of new cases, bringing the total to 978 cases and 54 deaths. The number of deaths in Iran is still the highest outside of China.

In Europe, the worst hit country is Italy with a rise of almost 50% new cases, bringing the total to 1694 cases and 34 deaths. The number of infected people in Germany has almost doubled, now standing at 130 cases but no deaths. France is also in an equally dire situation with 130 cases and 2 deaths so far.

Most schools in Japan are now closed as the country recorded 256 confirmed cases and 6 deaths.

A nursing home in Washington State is being watched after 5 residents and a staff tested positive for the new coronavirus.

Australia reports the first person-to-person transmission in Sydney. There are 29 confirmed cases and 1 death.

Caixin reporters show asymptomatic patients are not recorded as coronavirus cases in China.

According to global health expert, Dr Jonathan Quick, the worst case scenario for the coronavirus is increasingly likely.

61 countries hit 1 March, 2020





The reach of COVID-19 has grown to hit 61 countries. The United States reported its first death while the patient was in the country. It is not the first death of an American from the disease. The US expands travel restrictions to Iran, Italy and South Korea.

While Milan, a key financial centre in Italy, is not under lockdown, the country economy is badly hit and may enter into a recession due to the coronavirus outbreak. In Europe, Italy is the worst hit country with 1128 confirmed cases and 29 deaths. Its recent rise in deaths from the virus eclipse even the South Korean fatal cases.

As South Korea confirmed cases have surged to 3526 cases and 17 deaths, Shincheonji Church of Jesus members are afraid of being discriminated. Some members of the church feel they are, "…being treated like criminals."

Iran coronavirus cases have shot up to almost 600 confirmed cases and 43 deaths.

A 78 years old man died in Perth, Australia and become the first coronavirus death in the country.

Nigeria is officially hit 29 February, 2020





The Nigeria Centre for Disease control has reported the first case in sub-Saharan Africa on the 27 Feb. African countries generally have weaker health systems and this news damped hope of containing the worldwide outbreak anytime soon even though new infections in China have slowed.

The first United States suspected case of community transmission has been confirmed by the US Centers for Disease Control. In a report, it says the case is , "… in a person who reportedly did not have relevant travel history or exposure to another known patient with COVID-19". This finding suggests that there could have been a lot more undetected coronavirus cases in the US.

South Korea has recorded the single-day largest increase in cases of 594 people on Friday. The country now has almost 3000 confirmed cases and 17 deaths.

Australia has banned travel from foreigners coming from Iran. Meanwhile some Australians have started to stockpile food for emergencies.

Sources from Iran health system reveal to BBC Persian a minimum of 210 people in Iran have died from the coronavirus. This number of deaths is more than 6 times higher than the official statistic of 34. Whether we use the official statistics or alternative source, the number of deaths in Iran is the highest outside China and it has the highest mortality rate in the world.

Dow biggest one-day fall 28 February, 2020





Fears of the coronavirus infections spreading out of control is likely the trigger behind the Dow Jones industrial average worst one-day fall of 1,190 points. Some experts have warned this could create economic chaos not seen since the last global financial crisis in 2008.

Lithuania, a country in the Baltic region of Europe, has its first coronavirus case from a 39 years old woman who returned from Verona, Italy.

Epidemic spread of the infections in South Korea has skyrocketed to over 2000 cases and 13 deaths. Since the sharp rise in cases has been linked to Shincheonji Church of Jesus, the government is taking action to sanitize every church and annex buildings. Meanwhile, North Korea has not reported a single case in its population of 25 million people, which raised suspicion.

Cases in Italy has jumped up to over 600 and schools, universities, and cinemas have been closed and some public events were cancelled. The country recorded 17 deaths from the disease so far.

Iran was already in a dire economic condition due to US sanctions and it is now officially the worst affect nation in the Middle East by the coronavirus. It has 270 confirmed cases and 26 deaths. Mortality rate in this country appears to be much higher at 9.6% but it is unclear whether this is due to under reporting of cases or other factors.

The first confirmed case in New Zealand came from a person who had recently travelled to Iran.

Australia PM Scott Morrison prepare for pandemic by implementing a coronavirus emergency plan.

NIH clinical trial of remdesivir has begun at the University of Nebraska Medical Center in Omaha. This is the first clinical trial in the US to evaluate treatment for COVID-19.

Global infections 27 February, 2020





Coronavirus COVID-19 confirmed cases spread globally affecting 49 countries. All seven continents in the world have confirmed coronavirus cases except the Antarctica. There are over 80,000 confirmed cases worldwide and mainland China has the highest number of deaths at 2,744 people.

Brazil has its first confirmed case, a Sao Paulo resident who had travelled to Lombardy, Italy, which was the place where a doctor was infected and then spread it to the Canary Islands, Spain. The infected patient is now treated at the Albert Einstein Hospital in San Paulo.

A Japanese who had the coronavirus and recovered contracted the disease again. The 40-year old woman was a confirmed case on Jan 29, tested negative on Feb 6 even though she still had a cough. On Feb 26, she was tested positive for the coronavirus again. This is apparently the first case of reinfection. Japan has 189 confirmed cases and 3 deaths.

Racism against "Asian looking" people grew in Australia. Some parents panicked and refused "Asian looking" doctors and nurses at the Royal Children's hospital treating their children. Previously, in Perth, Australia, a Malaysian student was evicted because she went back to her home country for Chinese New Year. Despite the fact that she had never been to China, her landlord had evicted her. Malaysia has 22 confirmed cases, which is lower than Australia that has 23 cases.

Italy confirmed cases has shot up to 470 and recorded 12 deaths. 'Patient one' has been identified as a marathon runner who tested positive on 20 Feb and spread it to his pregnant wife, a friend, three elderly people, and hospital workers and patients.

South Korea hardest hit after China 26 February, 2020





South Korea now has over 1000 confirmed cases and 12 deaths from the coronavirus outbreak. It is now the hardest hit country outside of China. Stocks in Asia have generally trended down but did not have sharp drops. However, the Dow Jones industrial average plunged over 800 points.

A doctor and wife from Lombardy, Italy, tested positive for the coronavirus and caused a lockdown in a hotel in Tenerife, Canary Islands. Italy now becomes Europe epicenter of the outbreak with 323 cases and 11 deaths.

Iran's officials, the deputy health minister and an MP, have tested positive for the coronavirus. The confirmed cases still stand at 95 cases but the number of deaths has climbed to 16.

The Philippines has banned travels from South Korea North Gyeongsang province even though they only have 3 confirmed cases so far.

Switzerland has its first confirmed coronavirus case in canton Ticino.

WHO said no pandemic 25 February, 2020





Italy reported 270 confirmed cases and 7 deaths, and authorities are using draconian measures such as setting up roadblocks and cancelling football matches.

Confirmed cases in Iran has shot up to 95 cases and 15 deaths. The officials have denied claims of 50 deaths in Qom alone and said no cover up of the real situation.

South Korea is now on the highest level of disease alert i.e. red alert, and the country has almost 1000 confirmed cases and 10 deaths. A 19 years old boy in Busan was infected, likely from his father who came back from Wuhan. However, his father was tested negative twice for the coronavirus.

Some experts warned a pandemic is already happening but WHO said we are not there yet.

Coronavirus spreading outside China 24 February, 2020





Wuhan is supposed to relax its travel restrictions to allow healthy people to leave if they have important business reasons but the decision was revoked

South Korea has 7 deaths and is hit by 161 more COVID-19 cases. The total of infections now stand at 763. South Korea's stock market dropped more than 3% and the airlines such as Korean Air Lines and Asiana Airlines plunged more than 6%.

Two more people have died from the infection in Italy.

Pakistan and Turkey close borders with Iran due to fears of coronavirus outbreak.

Australia has changed its travel advice for Japan and South Korea and the Australian dollar has nose-dived to 11-year low.

Shincheonji - A cult link 23 February, 2020





The sharp spike in South Korean COVID-19 cases is linked to the city of Daegu. The people in Daegu panicked and stocked up on foods and supplies. A 61 years old woman is believed to spread the virus to possibly hundreds of worshippers at Shincheonji Church of Jesus. Shincheonji has been regarded by some people as a cult and the followers are taught the founder is the second coming of Jesus Christ. The total deaths in South Korea is now three people.

Dr. Nancy Messonnier of the United States reported that community spread of the COVID-19 has not been seen yet but it is likely that it will eventually happen.

Doubling cases in South Korea 22 February, 2020





TSouth Koreans officials confirmed a huge spike of 229 new cases, which brought the total cases to 433. This was a doubling of cases. The death of Iranians from COVID-19 went up to five people. Italy reported two deaths and put several towns under lockdown. These cases were the first deaths in Europe.

Men are more affected 15 February, 2020





The Lancet paper led by authors from Beijing revealed the initial cohort of 41 people showed a male bias of 2.7:1 i.e. there are more men than women patients in this cohort.

Highest daily new infections 12 February, 2020





huge jump in the number of infections, 15,199 new cases, after a change in diagnostic method that includes lung imaging.

Name changed to COVID-19 11 February, 2020





The name 2019-nCoV is officially changed to COVID-19 by the WHO. The CO stands for corona, the VI for virus and the D for disease.

Supply chain is being hit 4 February, 2020





Hynudai Motor was forced to suspend production in South Korea due to issues with supply chain for parts.

Completion of Huoshenshan hospital 3 February, 2020





The Huoshenshan hospital was built in 10 days in Wuhan to cope with the outbreak and began accepting patients.

First death outside China 2 February, 2020





The first 2019-nCoV death outside of China was in the Philippines. The victim was a 44 years old Chinese man from Wuhan.

Diamond Princess is hit 1 February, 2020





A guest from Hong Kong was confirmed aboard Diamond Princess cruise ship on Jan 20. He tested positive for coronavirus six days since he left the ship.

World health emergency 30 January, 2020





The WHO has declared a world health emergency on the coronavirus outbreak.

Bogus official statistics 27 January, 2020





Dr Gabriel Leung, the Dean of Medicine at the University of Hong Kong, estimated the true number of coronavirus infections is likely 10 times more than the official statistics. Starbucks and McDonald's close stores or changed their operation in China amid coronavirus outbreak fears.

Building Huoshenshan hospital 24 January, 2020





China announced the intention to build a hospital in 10 days. There were 835 confirmed infections and 25 deaths by now in China.

Wuhan lockdown 23 January, 2020





By Jan 23, there were confirmed cases in 32 provinces, municipalities, and special administrative regions in China. The local government in Wuhan has imposed a lockdown to the city by suspending public transportation, closing of airports, railway stations, and highways in the city in an attempt to stop virus transmission. This was done even before the WHO recommended international travel restrictions.

Fate of the initial cohort 22 January, 2020





By Jan 22, 28 out of 41 patients in the initial cohort in Wuhan have been discharged but six patients were dead.

US got hit 20 January, 2020





First coronavirus case in the United States.

Second death in Wuhan 17 January, 2020





Second death in Wuhan due to the coronavirus is reported. A 69 years old man was reported dead on the 15 Jan after severe damage to multiple organs according to Wuhan municipal health commission.

First case in Japan 16 January, 2020





First confirmed case of infection in Japan. A man who returned from Wuhan was tested positive for the coronavirus.

First case outside of China 13 January, 2020





A 61 years old Chinese woman from Wuhan became the first case in Thailand was reported, which was the first case outside of China. She had made no contact with the Huanan seafood market.

Sharing 2019-nCoV genome 12 January, 2020





Whole genome sequence of the new coronavirus was shared with the World Health Organization (WHO) and named 2019-nCoV.

First strike 11 January, 2020





A 61 years old man in China with link to the now-infamous seafood market became the first death from the virus.

Praising China 9 January, 2020





WHO praised China for its speed in identifying the new virus. There has been no announcement of new cases from Wuhan officials since Jan 5.

South Korea first suspected case 8 January, 2020





A 36 years old Chinese woman who had travelled to Wuhan was reported as the first suspected coronavirus case in South Korea. According to her, she made no contact with animals and did not go to the seafood market claimed as the ground zero.

Isolation and genome sequence 7 January, 2020





Chinese scientists had isolated a novel coronavirus from Wuhan patients and apparently knew the genetic sequence too.

Initial cases 2 January, 2020





41 hospital patients were identified as having COVID-19 (aka 2019-nCoV) infection using laboratory tests. Two thirds of the patients (27 out of 41) had direct exposure to the Huanan seafood market, which was considered as the ground zero, and all of them had pneumonia.

Closing of seafood market 1 January, 2020





Alert from Wuhan 31 December, 2019





China alerted WHO on several flu-like cases in Wuhan.

Unknown origin of cases 30 December, 2019





Pneumonia-like cases of unknown origin were reported to the China National Health Commission.

Contradiction of onset date 8 December, 2019





Earlier reports by Chinese health officials and WHO claimed the first patient had onset of symptoms on 8th Dec but this contradicts the findings in the Lancet paper, which put the 1st Dec as the onset day.

Onset date of the first patient 1 December, 2019





The onset date of the first patient in Wuhan, China, according to a paper in Lancet. Remarkably, no epidemiological connection has been found between the first patient and subsequent cases. His family members did not show any sign of fever or respiratory symptoms.
You may also be interested in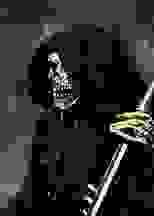 It was around then that a Chinese scientist named Li Chen defected to the United States, carrying a diskette record of China's most important and dangerous new biological weapon... Read more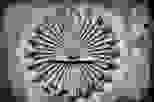 Should we believe in the various conspiracy theories about COVID-19 ... Read more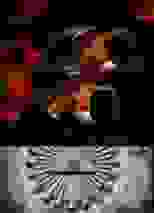 Two days before the Valentine's day 2020, the world is greeted with the news of a huge jump in the number of infections... Read more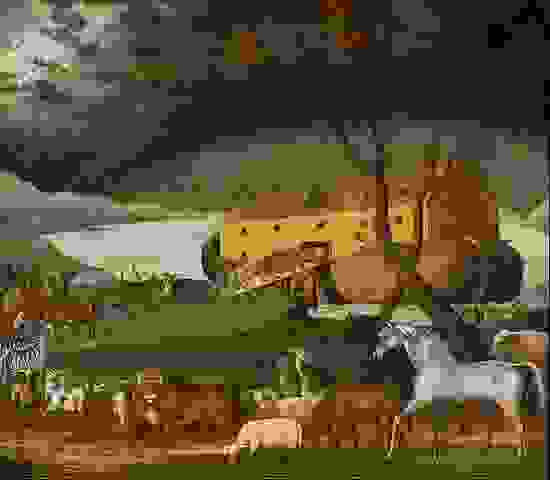 What does it have to do with the coronavirus outbreak? Read more
Please, send
comments and suggestions
. Suggest for example a topic you would like to see or any improvements in the content. We will not spam you with emails!